Pax Gaming Community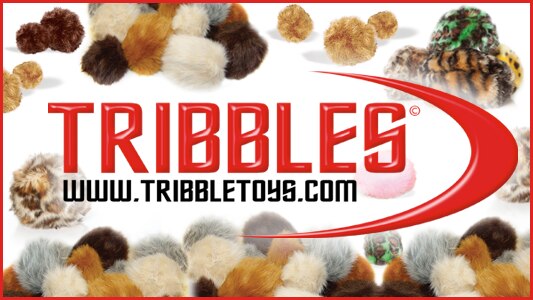 Thanks to our friends at
TribbleToys.com
, we're excited to offer Star Trek Online fans the chance to win 1 of 10
Tribbles
("prize")*! *Rules and restrictions apply, read more for full details.
Tribbles (Polygeminus grex) are small, non-intelligent lifeforms originating from Iota Geminorum IV. Known for their prodigious reproductive rate, these round, furry creatures emit cooing sounds while touched, which have a tranquilizing effect on the human nervous system. Tribbles make the perfect pet! Tribbles come in a variety of shapes and sizes. Find the one that's right for you! Click here to purchase your Tribble today!
*Rules, Restrictions and Full Details:
There is one (1) mode of entry:

1) Here at sto.perfectworld.com, through this news article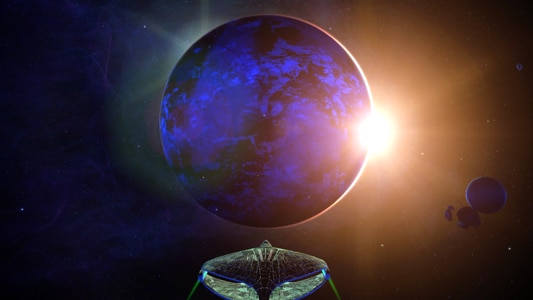 IGN has posted an exclusive first look at our Legacy of Romulus launch trailer! Check out the reveal
here
.
Link to the exclusive reveal
- – - – -
Click here
to learn more about Legacy of Romulus, our upcoming free-to-play expansion for Star Trek Online. Prepare for your journey of rebuilding the Romulan legacy with a
Legacy Pack
purchase! Click on the logo below to learn more about it.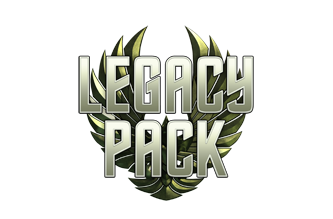 Want more game details, screens, and videos?
Like Star Trek Online on Facebook
...
The ancient Gree starship, Gray Secant, returns to Ilum between May 21 and May 28 bringing with it great rewards, including unique armor, pets, weapons, and more!
Join with friends for another chance to earn valuable Reputation points and become a living Legend as you fight for the Gree's grand mission. This is a great time for players at level 45+ to jump into the event before the event returns at level 55 in the future.
Visit the in-game News Terminal located on Carrick Station or Vaiken Spacedock to get started on your adventure!
Short description:
Watch the Gree Event video and team up with friends from May 21 – May 28 for another chance to fight for the Gree and earn great rewards!
News and Updates category:
News Article
Icon:
Front page icon:
Publication date:
05.17.2013
vbulletin url:
http://www.swtor.com/community/showthread.php?t=640346
Continue reading...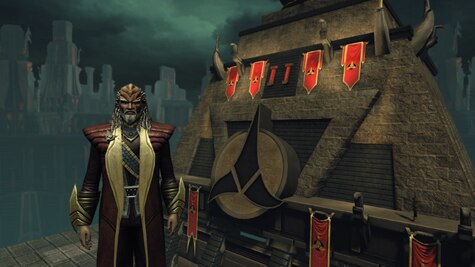 The Klingon Defense Force
Complete with a brand-new tutorial and brand-new missions, Klingons now have full leveling progression, starting the game at level 1 and playing episodes, missions and events all the way to level 50.
It was always promised that if Star Trek Online was ever going to add a third faction, we would make sure that Klingons would get expanded content first (or at the same time). With Legacy of Romulus adding Romulans as a playable faction, it was a matter of honor that the Klingons get their own content from level 1 to 50.
The previous starting point for Klingon characters assumed you had some familiarity with the game and started you off at a higher level. You were assumed to be a newly minted Captain in the Klingon Defense Force, and you would be tested in the Bat'leth arena to determine your worthiness to command a vessel flying the Klingon flag. This was something that we wanted to keep for the Klingons; it is a...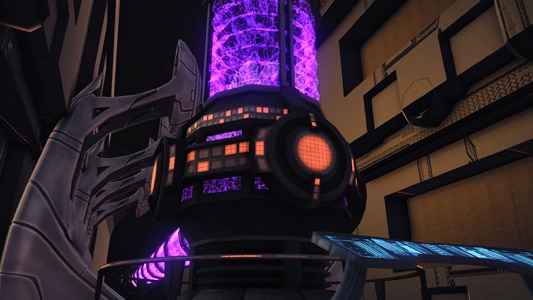 The Sword of the Kuvah'Magh
The Foundry for Star Trek Online gives players a chance to create and share their very own stories with the world. These Spotlight Missions were designed by members of the Star Trek Online community and are great playable examples of what you, too, can add to the Star Trek Online universe.
This week's spotlighted mission is "
The Sword of the Kuvah'Magh
" by
krwolcott
.
Faction:
Federation
Level Requirement:
Any
Mission Summary:
The Regulus System is under attack by Klingon forces, and our relief shipment to the Hromi Sector is in jeopardy. Starfleet is mobilizing to drive the Klingons back. You will assist the convoy escorts and protect the relief freighters.
This mission also won "Best Overall Mission" during the recent
Foundry Authors Academy Spotlight Competition
.
To play...